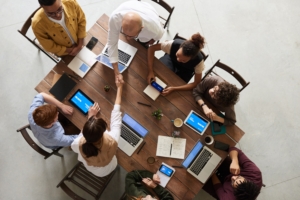 A PPC agency is there to take all the weight of Pay Per Click ads off your shoulders, and this is not just exclusively setting up a Google Ads campaign for you. It should include all of the ad strategies, design, SEO and the constant analysis of how your ads are performing.  Agencies will do this by taking care of the following tasks on your behalf:
Understanding how people are searching for products or services is essential when it comes to PPC. An agency will keep up to date on these ever-changing trends to make sure potential customers will see your ads when they search for a product or service you provide. 
A landing page is the first page a potential customer sees when they click an ad. These pages are the most important part of a website as they are the deciding factor on whether the consumer stays (and potentially converts) or leaves the site as quickly as they've arrived. Designing these pages is an art which PPC agencies should have mastered. A strong landing page will increase your sales and therefore your ROI.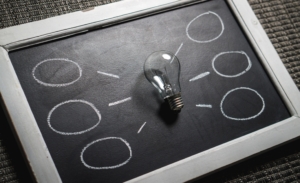 Deciding where you want to advertise can be extremely important depending on your product or service, whether this is Google Ads, Display Ads or Social Media. A PPC agency will be able to decide what channel is the best fit for you. 
A PPC agency should always be looking at what your competitors are doing, whether this is the type of ads they are running, the keywords that is giving them the best results or where they are advertising. Keeping on top of the competition is essential in discovering any potential gaps and how to optimise them to increase your ROI.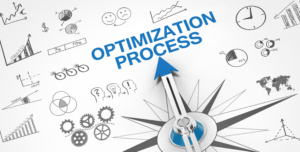 Constant monitoring of your campaign structure and optimising based in your top performing keywords is a must. Think of it this way, if 15% of your keywords are bringing in 90% of your business then you would want to focus most of your budget on them to maximise your ROi
The overall main goal of a PPC agency is to get your ads to where your customers will see them, which should then increase your sales and therefore overall profits. 
If you are interested in talking to WebResults about your Google Ads or Social Media Ads call or email us today for a free account review and find out what we can do for you.  
https://www.webresults.ie/wp-content/uploads/2015/04/WebResults_Logo1.png
0
0
Sinead Walsh
https://www.webresults.ie/wp-content/uploads/2015/04/WebResults_Logo1.png
Sinead Walsh
2020-02-05 14:33:38
2020-02-05 14:34:22
What does a PPC agency do? – Here are 5 things a PPC agency should do for your business.