Reporting And Web Analytics
Analytics
With our Analytics reporting, we can provide you with valuable & meaningful
information as to how your marketing campaign is currently performing along
with ideas for how future campaigns could be carried out.
What is your desired outcome?
Do you want a clear view of which activities are driving the best quality traffic in order to focus your resources on the areas that drive results? Want to improve your website conversions?
At WebResults.ie we are committed to understanding our customers' business objectives and delivering reliable and competitive solutions, service, as well as support. We aim to convert our customers' data into useful business information that will guide you on your decision making process.
With so much information to be taken from various analytics reports, we can help you make sense of it all, whilst offering advice on how to put this information into best practice.
We offer analytics expertise in many different areas of business as you can see in the list below
Ad Tracking
Tracking Pay Per Click Advertising
If you are running a PPC campaign as a part of your digital marketing strategy, we have the facilities and tracking tools to monitor how your ads are performing as well as your site.
We can also set up the ads as a goal on analytics and monitor how they are affecting your web conversion rates.
This will demonstrate how powerful the PPC campaign you have in place is and if it is a worthy source for providing traffic to your website.
This information will be included as part of the status report.
If you have incorporated Google Analytics as well as other Google programs to your optimisation process then it is simple to monitor Analytics and Adwords PPC campaigns together and how one affects the other.
Reporting
Web Reporting and Real Time Tracking
Here at Webresults.ie we offer clients a customised report each month tailored to their individual sites via the use of various web reporting tools and real time tracking. The data provided will be based on the performance of the website and information that will be included will be as follows:
Top landing/exit pages – can these pages be customised further
Bounce rate – rather than continue on to other pages within the same site the user will "bounce" away to a different site without taking any action on your site
Keywords – what were the most popular keywords that led users to your site
Traffic Sources – where did the majority of traffic to the site come from? Search Engines, linking from referral sites etc (link tracking)
Average amount of time on site – what can be done to increase this if needs be?
Geographic location – where in the world are your visitors based?
Amount of new visits to the site
Amount of returning (loyal) visitors
Goals  – how many conversions took place that month and what path did users take to complete the goal you had set out
Languages – what languages do all visitors speak? Can your site be adapted if there are a lot of Spanish visitors to your site for example?
Browser profile – what is the most popular Internet browsers that users tend to use? Is your site adaptable to all of them?
Click tracking – through the use of Heat Maps we can demonstrate the most popular areas on your website where users have clicked on
Status of E mail campaigns – we can track e mail campaigns and report back on how they are performing
These are some of the basic points that will be covered in our monthly reports. However, Webresults.ie realises that all our clients are unique and are likely to be monitoring different goals and information, and to this we can adapt easily and provide a unique status report.
Analytics for E–Commerce
E-Commerce Companies and Live Tracking
Analytics for e–commerce works similarly to information websites.
However, a lot of the web reporting and live tracking will be based around the web conversion rates and the amount of sales that were processed.
If your site is an e-commerce one, we will set up all goals that record all sales that are processed.
It should be noted that transaction data is also a vital piece of information when analysing an online business' performance and it's of great benefit that this information can also be included in the live tracking process and the status report.
If you are using the Google Analytics program, e-commerce data will be sent to rather than accessed on the dashboard.
Below is some of the data that can be tracked on an e-commerce site:
Transaction ID
Tax
Shipping costs
Affiliate or Store names
Country/County/State/Region/City etc
SKU
Product details (category or variation)
All of this information and more will be tracked as part of the live tracking system in place.When the data has been filtered and analysed patterns will emerge that should help you with targeting customers more effectively, increase traffic to your site as well we increase web conversion rates.
Google Analytics
Google Analytics
As mentioned previously, this programme is a free tool but comes with an array of details and reporting tools to be included in the status report as well as real time tracking. Some of the main benefits of Google Analytics include;
It's completely free of charge
The ability to determine how your visitors/users located your website. This will help to identify new keywords that can be added to your Meta data as well as your site content
Link tracking – what sites users are coming from. Which links are proving to be the most popular
Click tracking – where on the site is most popular in terms of the amount of clicks its getting
Visitor Segmentation – with geo location software in place it is easy to see where in the world your visitors are coming from. Google analytics also provides the ability to see how many loyal visitors are returning to your site and how many new ones you are getting
Website improvement – with the feedback from the status report it is easy to see where on your website needs improving. This could be from optimising content, adding new keywords or simply making certain pages more user friendly
Google Analytics is the first live tracking code that we will ensure is installed on your website.
What Our Clients Say About Us…

"We worked with WebResults on the design and development of our new website. They guided us through the whole process from start to finish and we were very pleased with the end result. WebResults worked with us on the search engine optimisation of the site, as well and how best to maximise the content for the search engines.
WebResults took all the hassle out of the project through step by step guidelines to ensure everything was carried out to best practise and in line with the search engines, usability and measurement.
The project commenced with a detailed workshop where our team worked closely to define how we would best achieve our business objectives through the web. WebResults took the time to understand our business and our market. Detailed market research & keyword research was carried out. One to one interviews were conducted with key stakeholders within the business. There was a lot of focus on ensuring that the website would address the needs of our target market and presented in a way to ensure maximum engagement with the businesses we want to talk to.
WebResults guided us through the content writing process and on optimising each page of the site and we are seeing the results through our rankings on Google.
Landing pages with clear prominent calls to action, were designed to ensure maximum conversions with a range of campaigns. The project was delivered to meet agreed deadlines and to ensure delivery of our business objectives. The end results exceeded our expectations.
We continue to work with WebResults on our digital strategy and would highly recommend their services if you want to maximise your results on the web."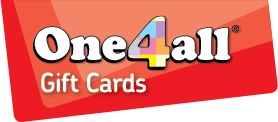 "We have been very pleased with the search ranking results that Webresults.ie helped us to achieve across The Gift Voucher Shop's portfolio of websites for both the UK and Ireland.  Webresults invested a great deal of time to research and understand our business and customers. They provided comprehensive Google Analytics reports on a weekly basis which offered great insight into our customer's experience online."

"S.A. Faughnan has built their digital presence significantly, increasing followers and improving engagement on the social networks, driving significantly more SEO traffic through higher rankings on the Google Search Engine for terms that are very focused on their key products and services.
The Digital Support Programme has allowed S.A. Faughnan to use our own resources within the business to produce relevant market specific content around our products and industry but with the guidance and expertise that WebResults provide, meaning we are always focused on our business objectives and getting results/leads. Through the Digital Marketing Support Programme, we have a clear structure and process in place around our Digital strategy and action plan with the support of WebResults available as we need it."

"We would highly recommend WebResults for Digital Services. We approached WebResults after being referred to them by another client of theirs. We needed to get our business on the web and to get a website in place that would portray our business and our unique selling point.
From start to finish, we found WebResults highly professional, very easy to work with and a pleasure to work with. The took us through the whole process without any stress or hassles.
WebResults commenced the process by really getting a good understanding of our business, our key target markets and our business objectives. From there they made recommendations around the best approach to take and made many really good suggestions which we wouldn't have thought of ourselves.
It was important to us that we conveyed the unique selling points we offer as a business and made it easy for current and potential clients to find what they are looking for and we are very happy that WebResults achieved this with the website design and development.
Throughout the process WebResults were very responsive, always available to meet or discuss any questions we had .
We will continue to work with WebResults now that the website is up and running to build our profile on the web."

"Paintshop.ie worked with WebResults.ie on the development and search engine optimisation of our website www.paintshop.ie. Our primary goal, at Paintshop.ie is to ensure that prospective customers find us (easily) online, and that when they find us they can easily navigate through the site and find the information that they require.
The most important issue for us is search engine optimisation, specifically in relation to Google. With the back office that WebResults.ie designed for us we are able to optimise our search engine results by managing our own key words, our Google tag lines, etc. Our target was to be within the first 3 organic Google results for our key search terms (floor paint, roof paint, cladding paint, line marking paint, etc.). We have held the number one position for many of these search terms for the past 2 years (having never paid per click).  With Webresults.ie our SEO concerns have been well looked after. Rosey is well aware of what Google is looking for and she ensured that our website ticked all of Google's boxes.
In terms of the functionality and usability of the site Rosey focused us making the site user friendly. She focused our attention on activities that drive traffic to our site and keep customers happy when they were looking for information on the site. Adding frequently asked questions, blogging, regularly updating content, adding videos and product references, was all part of it.
We would like to thank Rosey Broderick and Webresults.ie for their efforts in making the web a valuable asset to our company."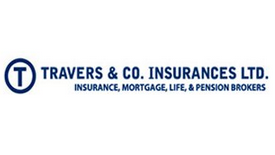 "We have worked with WebResults.ie on both a web development and web marketing basis. From start to finish, they have been very focused on our needs and our business objectives. They took the time to understand our business and our market at the beginning and then set out a plan of action. Each month they carry out a set of agreed activities and carefully monitored how each is performing."

"Advanced Coatings worked with WebResults.ie to develop a new website. We found them to be a very professional company that is hugely competent in the area of website design, web development and search engine optimisation."
A chat with one of our marketing specialists will cost you nothing, so why wait, call us today!
We will carry out a Website Usability test on your website from a users point of view.