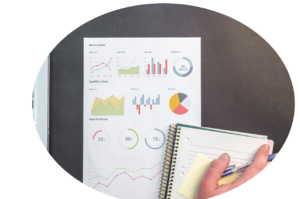 Web Analytics can be defined as the measurement, collection, analysis and reporting of Internet data for the purposes of understanding and optimising Web usage. In essence, it is all the information gathered from your website, to be used as a basis for future optimisation. 
Web analytics tracks so many different types of website data and analysing these will help you to make informed decisions on website design and optimization, and ultimately maximises your return on investment (ROI). 
Some of these are:
Page Views: Called 'hits' or impressions a lot of the time. This metric will show you the amount of times your site has been viewed within a certain timeframe.
Entry and Exit Page: This will show you what page a visitor landed on and what page they left your site from. It is a good metric to look at as it may help you understand why people are leaving your site.
Bounce Rates: This is the percentage of 'single-page' sessions, which refers to the amount of people that visited your site but left without interacting with it.
Locations: This shows where the users are viewing your site from. It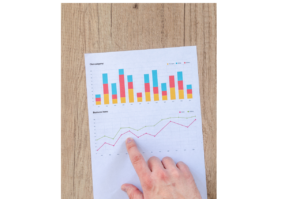 can be very useful for marketing and strategic purposes.
Device usage: This shows whether a user is viewing your site on a desktop or mobile device. Again, this can be very useful for marketing purposes, and can also indicate whether your site is mobile friendly, which is critical to modern-day internet businesses and websites.
Organic vs. Paid Sessions: This metric will show you how users got to your site, whether they clicked one of your ads or just simply found you through the Google search. This is important in terms of developing your channels and identifying where you are getting the most return.
Search Queries: This shows what people are words people are searching that bring them to your site, it is very useful when adding keywords or negative keywords. 
Users by gender or age: These metrics are both very useful for marketing as it will help you design your ads appropriately.
Web analytics takes out any guessing you may have done in the past and shows you exactly who is visiting your site, what they do when they are there and how they ultimately got there. Keeping track of your web analytic is so important to stay relevant and on top of your respected sector. 
https://www.webresults.ie/wp-content/uploads/2015/04/WebResults_Logo1.png
0
0
Sinead Walsh
https://www.webresults.ie/wp-content/uploads/2015/04/WebResults_Logo1.png
Sinead Walsh
2020-02-21 16:08:38
2020-02-21 16:20:22
Web Analytics Explained