We are frequently asked by businesses with multiple locations or branches how best to structure their Facebook presence. To address their key concerns, we have compiled answers to their key questions, as follows:
Whats the best strategy for managing multiple locations on Facebook?

Like any digital activity, the key is to establish which strategy will best achieve your business objectives, your company values, mission and vision and whether having individual pages for each location makes sense.
Consider questions like:
Would it benefit for your local branches to be able to
share relevant local information, job openings or events
promote deals or promotions are specific to each location
do location based ads just for specific local regions
share content from your head office and tailor it to each local area
roll out offers from the head office that are relevant to specific or all locations
Do you have the resources, not just time & budget resources but also the skillset to manage each location page? It takes investment on all levels to create content, to post and to build engagement across each location/multiple pages.
If all pages are centrally managed, content will need to be gathered and managed for each location, ideally with someone at each location who can post local relevant info and images/videos etc for that specific branch to the team at your headquarters. Otherwise, a lot of similar, more generic content will be posted across all pages which will reduce engagement.
You would ideally have someone based at each store, or at least in each region to manage the content going out for that location/area. This involves having trained & experienced resources available to produce high-quality content and to manage interaction and engagement on each of your pages.
You can share highly targeted content relevant to your target persona from your headquarters, and each store can build engagement individually with its local community.
When using multiple locations and different individuals for each location to manage that local page, it is vital that you have social media brand guidelines in place for each location to ensure a "one voice" approach to messaging, promotions, and online community involvement. It is also important that there is clarity on who your key target personas are and how best to communicate with them, not just tone of voice but also formats they prefer, information that is most relevant as well as to best to address the issues they are presented with.
Anyone who is to be involved in managing any social media for your brand must understand your brand guidelines, and be knowledgeable about social media and how it works.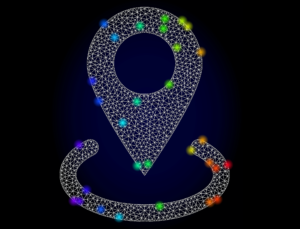 How do we maintain a consistent brand voice and brand standards across all social media pages?
A brand is not just your logo, or your colours or look and feel, it involves everything that contributes to how you make your customers feel. Your brand is built by taking a consistent approach across every interaction your customers or potential customers have with your brand.
It is a challenge to keep brand voice and standards in place. To achieve this, it is vital that brand guidelines are provided that are aligned with business objectives, your company values, mission and vision. These guidelines should be very specific and clear with no room for misunderstanding.
Your ultimate goal is brand recognition – your posts should be recognisable without your visitors even seeing your logo. When you post, the same fonts and colours should be used across all formats whether its text, images, videos or other.
All your social profiles, location pages and posts should be audited for brand consistency and updated at least every 3 months, if not more frequently. Your brand needs to evolve with your customers and their changing needs.
How do we manage existing Facebook pages that already exist if we are rolling out the Facebook service for multiple locations?
If duplicate pages or random pages already exist for individual locations, these can be merged with the main brand page or they can be deleted. In any case, the key thing is to ensure that each page is updated or set up following brand guidelines to ensure consistent tone of voice and alignment with all brand elements.

How do we manage existing local unclaimed Facebook pages?
You may have unclaimed pages for local stores, which were basically created by accident. This occurs when a Facebook user tries to "check-in" at individual locations. Sometimes a page can be created for that location that you are not aware of. These pages may even have comments or reviews. If you haven't claimed these "place pages", you may have no way of knowing they even exist. Its important to claim any of these you can find.
Does it make sense to use one individual Facebook page where you have multiple locations for your business?
Yes, there are cases where one individual page can be sufficient.
The answers to the following questions will help you establish whether a single page will work or not.
Its about assessing your business objectives. What are your business objectives and will a one page approach hinder you from achieving them?
Can your team allocate the time and resources to manage many pages. Its better to do a good job on one page than leave many without content and largely neglected.
How many local branches do you have? If you only have a few locations or they are only located in a few places, one page may suffice. However, if you have many across different locations then it is best to consider the multi page approach.
There are features on Facebook that enable you to target location specific content. Audience Optimisation allows you to target a segment of fans in a specific area.
Although, the above list of questions is not comprehensive, it will certainly steer you in the right direction. However, it really comes down to what makes the most sense for your business.
Click here to find out how to set up multiple locations on Facebook
Talk to us now, if you could do with some guidance on your social media approach or your overall digital marketing strategy.
If you would like to improve your Digital performance, backed with a results driven content strategy, consider our Digital Mentor Programme. We have worked with many businesses over several years to implement an effective long term Digital Marketing Strategy to drive the results they want

Download our Digital Marketing Strategy ebook and get access to our proven 5 step process that delivers results every time
https://www.webresults.ie/wp-content/uploads/2021/01/Facebook_Business_Page_Franchises2-scaled.jpg
824
2560
Rosey Broderick
https://www.webresults.ie/wp-content/uploads/2015/04/WebResults_Logo1.png
Rosey Broderick
2021-01-28 23:02:41
2021-01-29 17:17:19
How To Manage Multiple Locations For Your Business On Facebook?