Working remotely as a result of Covid-19? Use focused digital marketing activities to drive sales and combat slumping revenue.
You may find yourself working remotely and feel restricted in terms of how to combat slumping revenue and sales and whether your job or livelihood will remain intact. 
One huge positive is the fact we are living in a world where we can work, communicate and sell online.
Consider the following ways to boost your businesses profile, sales and conversions (such as contact form completions, brochure requests, call back requests) through digital activities.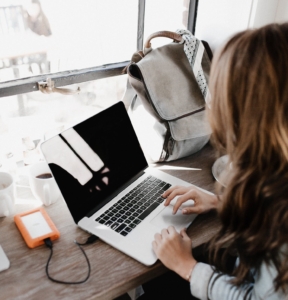 Build Your Brand Awareness
Before focusing on driving your sales, establish your business as a trusted seller/service provider in its space.
This does not just mean investing in paid ads on Google and social media. It requires you to ensure that your website is adhering to SEO best practices. It means you need to create relevant compelling content and distribute it frequently, whether that's videos, blog posts, images, podcasts or whatever formats your customers like to consume media. It means spending time daily "social listening" to understand your potential customers' issues, motivations & behaviours and jumping in on that conversation in an authentic way.
Having the best website in the world with the best UX is rendered null and void if nobody knows who you are. There are a range of digital tools & activities to help build brand awareness online. Invest the time and you will reap the rewards.
Email Marketing
Email has consistently proven itself to be the highest returning channel of digital marketing. A 2019 study by the DMA found that for every $1 spent on email marketing (eg. lead generation, email automation platform subscription etc.), there was an average return of $42.
On top of the massive potential for return, email marketing allows you to exert the most control. You are responsible for generating the high quality leads (in a GDPR-compliant way). This means you can build relationships with those leads. You communicate directly with your customers and can inform them of sales, discounts or some behind-the-scenes stories. You are not at the mercy of algorithms and you will always own that email list.
If you connect your email marketing automation platform (eg. Mailchimp) with your CRM and/or eCommerce platform, this means you can segment your list and send customers highly relevant content/discounts based on their purchase behaviour. This is vital to keeping your email list engaged and will lead to a lower Cost Per Acquisition too.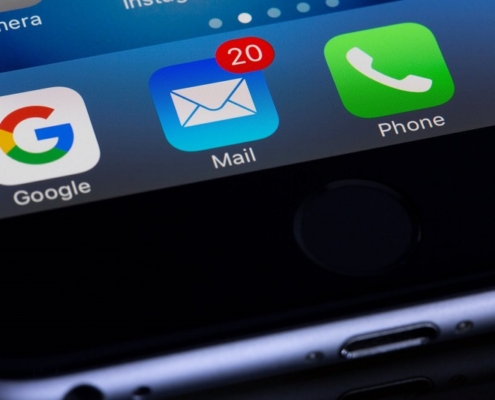 Search Ads
Search ads capture your customers at a different stage in the buying process. The first of which is the "awareness" stage, the importance of which we have already discussed.
Next up is the "consideration" stage, and this is where search ads really shine. If a customer has taken to Google to search for a specific product or service, this means they have moved on to the consideration stage. Search ads will allow you to firstly appear at or near the top of the search results page. Secondly, search ads allow you to drive highly relevant traffic to highly relevant landing pages. Finally, if your website is fast, your landing pages relevant and your UX in good order, this will dramatically increase your chances of a website visitor converting there and then.
As search ads are usually charged on a Cost Per Click model, with clear adcopy, you will only pay for traffic that is interested in your product or service.
Google Shopping
If your business sells physical products online, Google Shopping will drive intent based shoppers.
Google Shopping ads now drive 76.4% of retail search ad spend, generating 85.3% of all clicks on Adwords or Google Shopping campaign ads. Long story short, you need Google Shopping if you're an eCommerce business.
The integration of Google Shopping and your website/eComm platform is often what puts businesses off venturing into this territory, but many of these platforms provide out-of-the-box integrations. You can also hire an agency or developer to take care of this for you and to ensure that your data feed is optimised. However you decide to approach it, Google Shopping is well worth implementing.
Try a range of channels
When it comes to online shopping, it typically takes 3-5 "touchpoints" for a visitor to convert. Therefore, it is important to identify who your customers are, where they spend their time online and direct your time, money and efforts there.
Analytics and insights are crucial to be able to gauge where you are getting the most return, so you should be digging into these at least twice a week. Look at what pages have the lowest bounce rate/highest time on page, and where your traffic is coming from. Check the demographic info and also the interest category and in-market reports, all of which are available on Google Analytics and most analytics packages. Knowledge is your competitive advantage, so gather as much of it as you can and use it to build a profile of your customers.
Remember, technology can and will help you prevail in this time of uncertainty, particularly when it comes to marketing and sales. Capitalise on the resources available, and you will continue to prosper. 
If you need a helping hand along the way, contact Webresults and let us help you bring your business to the next level. Call us or fill in our contact form today.
https://www.webresults.ie/wp-content/uploads/2020/03/work-from-home.jpeg
1545
1485
Sinead Walsh
https://www.webresults.ie/wp-content/uploads/2015/04/WebResults_Logo1.png
Sinead Walsh
2020-03-19 16:48:45
2020-03-19 16:48:45
Drive Your Online Business Sales Revenue Remotely